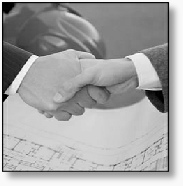 Most people don't realise how much they rely on their computer systems.. until they fail.

When the unthinkable happens, a quick decision has to be made, to keep the office operational.

Have you made the right decision?

Have you overspent in a hurry to get things working again?

Or even.... Who do you call in the first place?

yMonda can provide a maintenance contract service which is varied depending on your level of service required. This brings the peace of mind that if things should go wrong, you already have an agreement in place to correct any faults in an efficient, cost-effective manner.

Our Maintenance Contracts build upon our existing support and engineering skills to ensure that your needs are dealt with as quickly as possible.

Varying levels of service are available, from the simple Telephone Support arrangement to the 24 Hour Remote Call Out Service